How to make the most of living in London long-term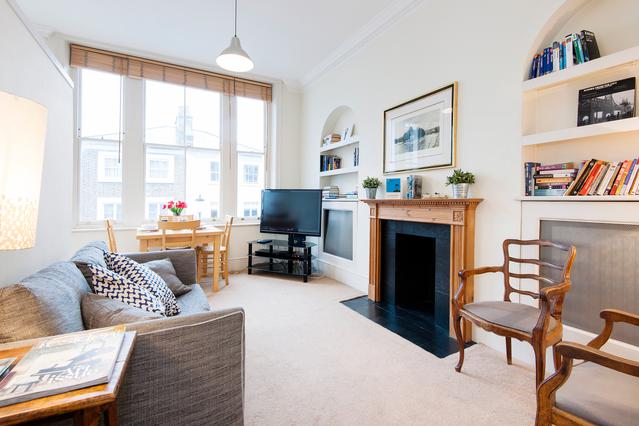 If you've lived in London for long, you will realise that the city isn't one of the world's most expensive cities, despite what many people believe. If you've just arrived and started staying at one of London apartments for rent long term, here are some tips that will help you make the most of living in this city.
Stand on the right
When you are travelling in London, you must stand on the right. You should always stand on the right side. This is important because nothing annoys Londoners more than someone who is blocking the path by simply standing on the side that they are not supposed to, and this is how foreigners are distinguished from locals.
Visit bars and pubs
There are hundreds of bars and pubs in London and they need customers. Find out when they organise nights with discounts on drinks and take advantage of that.
Go contactless
Depending on where you are from, if you will be living in London, you should either get an Oyster card or make sure you have registered your contactless bank card with TfL (Transport for London): this will make travelling around London swifter.
Contactless payment and Oyster will calculate the cheapest fare automatically so travelling around London has never been simpler. Also, you should take note that buses in London do not accept cash.
Entertain yourself
There are lots of free gigs every week in pubs around London; you can search for these gigs in "Time Out London". If you like cinema, you can do Orange Wednesdays. Those having Orange mobile phones can get two for one cinema tickets every Wednesday. They are valid for any cinema and film.
Walk where possible
Do not just get the tube to go anywhere. Some stations are very close; it is not worth the hassle or the money. Walking from Charing Cross to Leicester Square is quicker than getting a public transport. Furthermore, you will save money and know many of the major London streets. The tube is expensive in London. The cheapest option is using the bus, but the roads are always clogged so it is quicker to walk.
Explore
Go shopping as often as you like. Go for a walk in the busiest shopping street in Europe – Oxford Street. You can visit Primark for shoes and clothes at very low prices. There are also several other shops that have good deals, particularly at the end of the season. Shop around to find them.
Eat out with friends
You should avoid expensive restaurants located in Central London. You can visit the multi-ethnic neighbourhoods in Greater London, where you can enjoy the foreign cuisine that they offer. It is cheaper (starting from 5 pounds for a full meal) and a lot more original. You should be ready for hot, exotic flavours.
If you are looking for London apartments for rent long term, there are lots of classy and stylish apartments that will suit your budget.